Philips Avent 3-in-1 Electric Steam Steriliser
Find your nearest store
Details
Delivery & Returns
Specs
What you get
Details
The easiest way to sterilise
Our new Philips Avent electric steam steriliser has been designed to make sterilising as simple as possible. With adjustable size, it takes up less kitchen space and the baskets fit both wide and narrow neck bottles.
The easiest way to sterilise
Adjustable steriliser, saves kitchen space
Electric Steriliser
Sterilizes in 6 minutes
Fits 6 Philips Avent bottles
Adjustable 3-in-1 design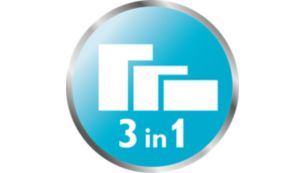 3-in-1 modular sterilizer design
The sterilizer's unique modular design enables you to fit the bottles and accessories flexibly, and organize them easily. Thus loading and unloading are very convenient. It also takes up minimal kitchen space.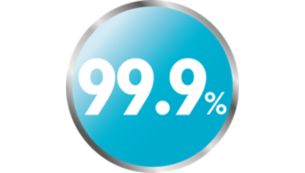 Natural steam sterilizing kills 99.9% of harmful germs
The sterilizer uses natural steam to sterilize baby bottles and other products, killing 99.9% of harmful germs without using chemicals. Perfect for giving you peace of mind that all your baby bottles and other products are sterile.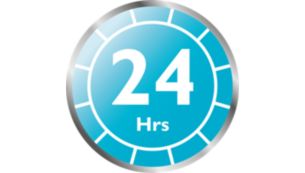 Sterile for up to 24 hours if the lid is unopened
The sterilizer will keep its contents - baby bottles, breast pumps etc - sterile for up to 24 hours if the lid is unopened.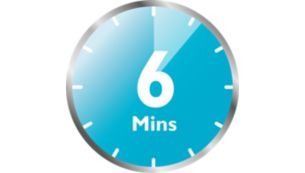 Fast cycle and auto shut off function
The sterilizing cyle lasts just 6 minutes. After this time, the sterilizer automatically shuts off, giving you extra speed and safety.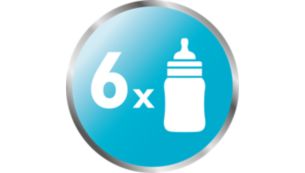 Spacious design
Holds up to six 330 ml / 11oz Philips Avent Classic and Natural bottles to be sterilized at once.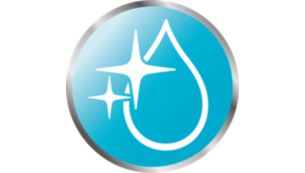 Easy to clean and safe sterilizing
With our open design you can easily keep the heating plate clean, allowing you to sterilize with clean steam every time.
Sterilizes various bottles, breast pumps & accessories
The sterilizer is suitable for use with both standard neck and wide neck baby bottles. It also fits other baby products like breast pumps and accessories.
Delivery & Returns
We ship the majority of our items from Melbourne, Australia via Fastway Couriers. All of our items are traceable with tracking numbers.
Delivery of goods will usually take between 5 to 10 working days. This time frame may vary according to the area the goods are being delivered to. Please provide an accurate street address when placing an order. If you live in a Rural area please make sure you click the rural freight charge under "Delivery Method". We will not deliver to a PO Box. We do not ship to Hamilton Island, 4803. We are unable to call customers prior to delivery.

If for any reason Babyco are unable to despatch goods within a one week period from date of your order, Babyco will contact you and advise expected despatch date. Should this be unsuitable to you, Babyco will offer either a full refund of monies paid, or suggest an alternate product (whichever option you prefer).

If you are not at home at the time of delivery you will be left a card inside your mailbox requesting you to contact Fastway* or pick up at your local Fastway Branch*. For security purposes all items must be signed for and cannot be left at your premises without a signature unless your request this when confirming your order.

You can view shipping costs when you proceed to the checkout. When entering your delivery address, you will be required to pick the correct area of delivery and enter your post codes which advises the shipping charge. Please take your time to select the correct area as if this is incorrect, this will delay your order. Delivery Costs for within Australia are Victoria $5.00, New South Wales $10.00, Tasmania $15.00, Adelaide $15.00, Perth $22.00, Queensland $22.00, Australian Captial Territory $10.00, Rest of South Australia $25.00, Rest of Western Australia $35.00, Northen Territory - This area will be quoted at the checkout after the post code has been entered and a extra $5.00 Shipping charge for all orders if you live in a rural area.

$5 Shipping on all Clothing Orders

All Clothing Orders are $5.00 Freight (plus $5.00 rural fee if rural) for all of Australia. This is for Ricochet Kids and Mobi Minors Clothing ONLY. Excludes Swaddles.
Heavy Items Delivery Fees

For Heavy items the above delivery fees may not apply and the freight amount will be calculated once items are in you cart. For Heavy items you will be advised via email from the courier company that your order is going to be delivered, if no one is home at the time of delivery an extra delivery fee will occur. Freight is based on each state and sometimes the correct freight price is not always calculated when checking out. We will contact you if this is the case, and advise of any extra delivery fees.

On the very rare occasion that a parcel may go missing we need to lodge an investigation with the courier company. This investigation can take 5-10 working days for the courier company to complete.

If you have received anything that is not correct, faulty or damaged please call us on (03) 9404 1235 or email customerservices@babyco.com.au and we will discuss how to rectify this as quickly and as smoothly as possible for you.

For larger items such as furniture we may need to use an alternate courier company if the items are too large or heavy – we will contact you if this is the case, and advise of any extra delivery fee.

Please ensure upon arrival of your delivery you check each box carefully and ensure there is no visible damage. Carefully check each carton corner for impact damage. If you can see damages please advise the driver before you sign for the items.

Once you have signed for your items you will have 24 hours from drop off to open up and check that all items are in new condition. If there are any damages you must contact us within the 24 hours period.

When you request items to be delivered, those items purchased from Babyco are made pursuant to a shipment contract. This means that risk of loss and title for such items pass to you upon delivery to the carrier.



Specs
Weight and dimensions
Dimensions

290 x 160 x 150 (w x d x h) mm

Weight

1.5 kg
What you get
What is included
Electric steam sterilizer

1 pcs

Classic Bottle 4oz

1 pcs

Newborn pacifier

1 pcs

Tongs

1 pcs
You may also like