Philips Avent Soother Ultra Air Soother 0-6m 2 Pack
Find your nearest store
Details
Delivery & Returns
Specs
What you get
Details
Philips Avent Ultra Air Soother 0-6m. Let you little one's skin breathe with the Avent Ultra Air pacifier. Featuring four extra-large air holes, the lightweight shield is designed for maximum air flow so your baby's sensitive skin stays drier with soothing.
For baby's sensitive skin
Orthodontic & BPA-Free
Suitable for 0-6months
Available in either Pink & Peach or Blue & Teal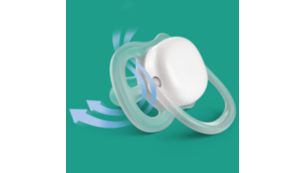 4 extra large air holes
ultra air is designed to allow maximum air flow, so your baby's sensitive skin can breathe.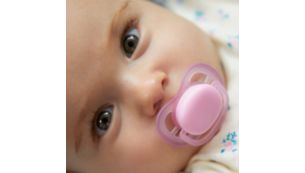 Skin stays drier while soothing
Your little one's skin stays drier while soothing, thanks to this pacifier's breathable design which creates a maximum air flow.
Rounded edges for comfortable soothing
The ultra air shield is lightweight and features rounded edges for your baby's comfort.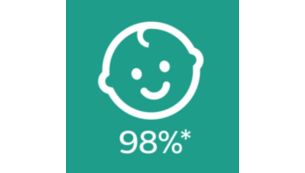 98% of babies accept our ultra air pacifier*
Babies know what they like! We asked moms how their little ones respond to our textured silicone nipples and on average 98% said that their baby accepts the Philips Avent ultra soft and ultra air pacifiers.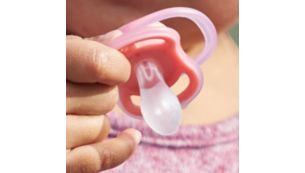 Textured, silky nipple for soothing comfort
This pacifier's silky, textured silicone nipple soothes and comforts your little one.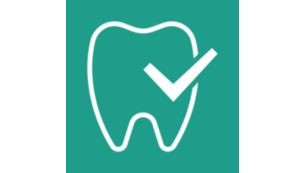 Designed for natural oral development
Our collapsible silicone nipple has a symmetrical shape that respects your baby's palate, teeth and gums as he or she grows.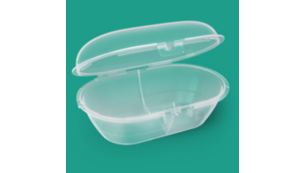 Sterilizing in the microwave is safe and easy
With our carry case you can sterilize your baby's pacifier in the microwave and store hygienically when you're on the move.
Simple steps for reliable sterilization in 3 minutes
Place well-rinsed pacifiers into the case, add 25ml/1 fl. oz. of water and microwave at 750-1000W for 3 minutes. Leave to cool for 5 minutes, drain water and they're ready to go
Please Note: Colours may vary and are chosen at random.
Delivery & Returns
We ship the majority of our items from Melbourne, Australia via Fastway Couriers. All of our items are traceable with tracking numbers.
Delivery of goods will usually take between 5 to 10 working days. This time frame may vary according to the area the goods are being delivered to. Please provide an accurate street address when placing an order. If you live in a Rural area please make sure you click the rural freight charge under "Delivery Method". We will not deliver to a PO Box. We do not ship to Hamilton Island, 4803. We are unable to call customers prior to delivery.

If for any reason Babyco are unable to despatch goods within a one week period from date of your order, Babyco will contact you and advise expected despatch date. Should this be unsuitable to you, Babyco will offer either a full refund of monies paid, or suggest an alternate product (whichever option you prefer).

If you are not at home at the time of delivery you will be left a card inside your mailbox requesting you to contact Fastway* or pick up at your local Fastway Branch*. For security purposes all items must be signed for and cannot be left at your premises without a signature unless your request this when confirming your order.

You can view shipping costs when you proceed to the checkout. When entering your delivery address, you will be required to pick the correct area of delivery and enter your post codes which advises the shipping charge. Please take your time to select the correct area as if this is incorrect, this will delay your order. Delivery Costs for within Australia are Victoria $5.00, New South Wales $10.00, Tasmania $15.00, Adelaide $15.00, Perth $22.00, Queensland $22.00, Australian Captial Territory $10.00, Rest of South Australia $25.00, Rest of Western Australia $35.00, Northen Territory - This area will be quoted at the checkout after the post code has been entered and a extra $5.00 Shipping charge for all orders if you live in a rural area.

$5 Shipping on all Clothing Orders

All Clothing Orders are $5.00 Freight (plus $5.00 rural fee if rural) for all of Australia. This is for Ricochet Kids and Mobi Minors Clothing ONLY. Excludes Swaddles.
Heavy Items Delivery Fees

For Heavy items the above delivery fees may not apply and the freight amount will be calculated once items are in you cart. For Heavy items you will be advised via email from the courier company that your order is going to be delivered, if no one is home at the time of delivery an extra delivery fee will occur. Freight is based on each state and sometimes the correct freight price is not always calculated when checking out. We will contact you if this is the case, and advise of any extra delivery fees.

On the very rare occasion that a parcel may go missing we need to lodge an investigation with the courier company. This investigation can take 5-10 working days for the courier company to complete.

If you have received anything that is not correct, faulty or damaged please call us on (03) 9404 1235 or email customerservices@babyco.com.au and we will discuss how to rectify this as quickly and as smoothly as possible for you.

For larger items such as furniture we may need to use an alternate courier company if the items are too large or heavy – we will contact you if this is the case, and advise of any extra delivery fee.

Please ensure upon arrival of your delivery you check each box carefully and ensure there is no visible damage. Carefully check each carton corner for impact damage. If you can see damages please advise the driver before you sign for the items.

Once you have signed for your items you will have 24 hours from drop off to open up and check that all items are in new condition. If there are any damages you must contact us within the 24 hours period.

When you request items to be delivered, those items purchased from Babyco are made pursuant to a shipment contract. This means that risk of loss and title for such items pass to you upon delivery to the carrier.



Specs
What you get
2 x Philips Avent Ultra Air Soother 0-6m in Pink or Blue
Please Note: Colours are picked at random